For the past three years, D R Fish Fertilizer Company has worked with over 40 new customers who have planted from ½ acre to 260 acres on hemp farms in Hotchkiss, Delta, Crawford, and Paonia, CO. These hemp farmers are new growers or conventional farmers. The conventional farmers generally need help with a new unknown crop, or greenhouse growers having never farmed outside dealing with mother nature's complexities, temperatures, water use, soils, and almost always a lack of biology and trace elements. Contact us today if you have any questions.
The following is for informational purposes only. We DO NOT sell hemp seeds or clones. We sell the trace elements and the biology to increase the growth and health of the hemp plant, along with organic soil fertilizers and hay.
Hemp Seeds
Hemp is planted from seed or from clones. The seed quality in Colorado could be better, so most of our CBD growers raise their own clones or purchase them. We have found that the most important aspect of the clone growth is to pay close attention to the root development. A strong root system is the most critical aspect of the future growth and health of the desired crop output, CBDs. SP-1 has been a huge benefit for the need to develop the large healthy root system, as well as other biological products we supply. Please check our Web page list under Organic Products.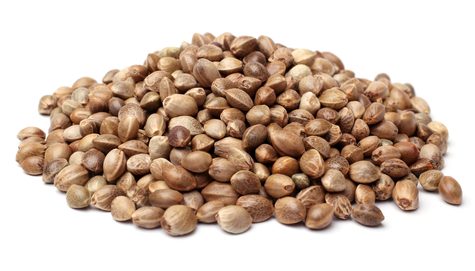 Our largest hemp farm this year planted 260 acres of seed and fiber crop. The soil sample showed a high need for trace elements and biology. This had been farmed conventionally for many years. Generally, these are the same needs we see with all the different crops we provide inputs for, orchards, grapes, lavender, berries, pastures, etc. All crops need the attention to detail on the needs for a healthy plant, to produce an excellent cash crop.
Calcium: We have noticed a lack of "available" calcium. In soil samples, we generally see an abundance of calcium (Ca) however it is generally in a form that the plant (hemp) is not taking up. We have seen limbs on the growing hemp plants breaking off in high wind conditions. It's a lack of calcium providing a strong cell structure in the plant. Recently we started carrying a very water-soluble calcium/sulfate 97% calcium and 18% sulfur, works great in drip and sprinkler systems. See our Contact Us/How to Order page.
We have also seen tight soils where the hemp seedling cannot penetrate the surface soil, because of the imbalance of magnesium being higher than the calcium. This year we had one hemp farmer who lost 7 out of 10 acres because of the calcium to magnesium ratio imbalance. The seedling could not penetrate the soil surface.
It's important to pay attention to the trace elements and the biology to increase the growth and health of the hemp plant when growing for CBD's seed and fiber in Colorado. All our products are Certified Organic which is important for the sale of CBDs for human consumption, maybe not so much for seed and fiber production. And don't forget the reproductive and nutrient transfer and health assisting elements, manganese, boron, zinc, and copper.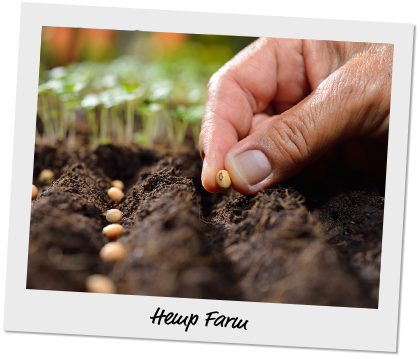 ELEMENTS have many jobs to accomplish in the healthy growth and production of all our food and forage crops, not just hemp.There are multiple reasons for their importance to the growth and health of the plants:
The Primary Cations:
Calcium, Magnesium, Potassium, Sodium
The Primary Anions:
Phosphorus, Sulfur, Chlorine
Secondary elements:
Boron, Manganese, Zinc, Copper, Iron
Minor (trace) elements:
Cobalt, Iodine, Molybdenum, Selenium, to name a few, there are quite a few more. Example, molybdenum is required for Nitrogen-fixing bacteria in the soil! If you're an alfalfa grower this is a critical element. Very small amounts needed, but very important! Humates provide this element.
Generally speaking, these important elements are lacking, or out of balance in most of my customer's soils. We need to pay more attention to the mineral nutrition, mineral balance to grow healthy disease free crops and forage. These soils need the same things that our bodies need.
Check out The Ideal Soil v2.0 A handbook for the new agriculture, By Michael Astera with Agricola